Advertising company has promoted small businesses in local and national grocery stores with the same style for three decades.
Durham, NC — As advertising has digitized over the last few decades, Adcart has kept its physical product, and its success has kept coming. "At Adcart, we resist change," says Senior Vice President Paul Mason — and he's only half-joking. "We want to maintain our reputation and our client renewal rate, and we want to maintain a culture where people turn jobs into careers."
Mason and the Adcart team will gladly give comment on how their counterintuitive philosophy of constancy has brought the company this far.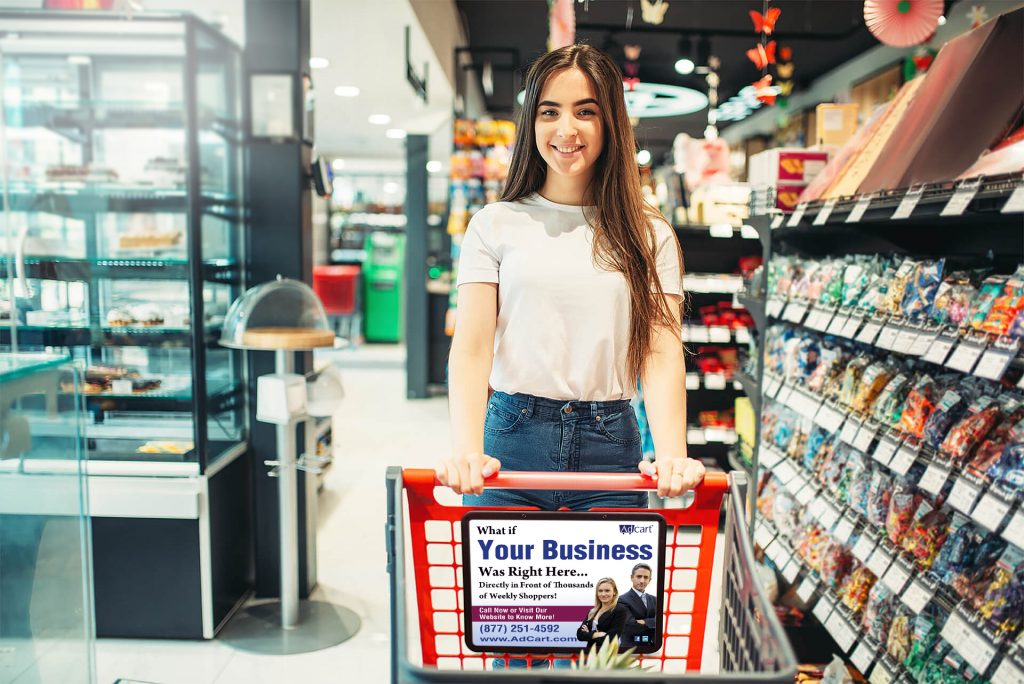 Since 1989, Adcart has sold the five-by-seven advertisement billboards built into shopping carts. And Regional Vice President Jonathan Bach wants to keep it that way. "Some have said the ads will go digital," he says, "but I don't see that happening any time soon. It's a nice full-colored billboard built into the cart, and it has a longevity to it."
Bach thinks the company's product and process are proven enough to bring Adcart another 32 years. He has led the Adcart sales system since he joined the company in 1996, and so he trusts its results. "It works, and our community of business customers loves it," he says.
I'm fairly confident that twenty, thirty years from now, they're going to have ads on carts.


Jonathan Bach, Adcart Regional Vice President
Southeast Regional Manager David Baird agrees that constancy is the key to Adcart. "We have a tried-and-true system," he says. "I'm old-school, and I love the Adcart system: Call them today, see them today, sell them today. That's our motto."
But Baird also knows that Adcart's longevity extends to its employees, because he himself has risen through its ranks since starting as a trainee manager in 2013. "Adcart was a life-saver for me," he says. "I came from the yellow-pages industry, and I was in a bad spot. But I quickly realized that this would be a career, and somewhere I would stay for a long time."
What is Adcart?
The company partners with grocery stores to advertise its buyers (usually other local businesses) in the five-by-seven-inch ads built onto grocery carts. Adcart has placed these billboards in over 2,100 grocery stores nationwide, sometimes in giants like Harris Teeter and Winn Dixie. The company's reach includes:
● 33 states
● 127 million ads sold
● 2,600 active buyers